Reasons Why You Should Invest in Mactan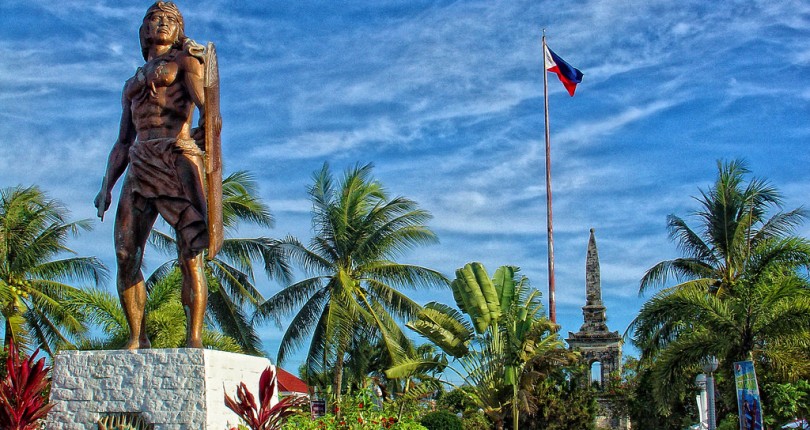 One of the most beautiful island in the Philippines, Mactan, is starting to gain attraction from people all over the archipelago, both local and investors alike. Aside from its rich cultural history, the island has progressed over the years and is looking very optimistic into the future. Here are our exciting reasons why it's safe and good to invest your money in Mactan.
Gateway to the World – the new Mactan-Cebu International Airport
If you haven't been to the Mactan-Cebu International Airport lately, you'll be surprised how its old façade has been transformed to a world-class facility with unique and modern design inspired by local culture. The surprise doesn't stop there, according to SunStar, "The construction of a new world-class Passenger Terminal Building or MCIA Terminal 2 is already in full swing and is meant to drive further growth in passenger traffic, which translates to a more robust tourism environment for the region. As of January, the construction of the new terminal is at 89% completion," shared Andrew Acquaah Harrison, Chief Executive Advisor of GMR Megawide Cebu Airport Corporation. This Terminal 2 is set to open by June 2018, just a few months from now!
The number of flights were increased in MCIA to 66,120 domestic flights and 21,440 international flight in 2017. MCIA caters direct international flight to China, Japan, Korea, Australia, Europe, USA and other Southeast Asian Countries. It is also said to target new flights in North Asia, the Middle East, North America and Europe. (Read More)
To give a list, MCIA is a partner to these airlines: Cebu Pacific Airlines, Philippine Airlines, Air Asia, Silk Air, Cathay Pacific, Asiania Airlines, Korean Air, Emirates Airline, Eva Air, Air Swift, China Eastern, Air Juan, Juneyao Air, OK Air, Lucky Air, Sichuan Airlines and Pan Pacific Airlines.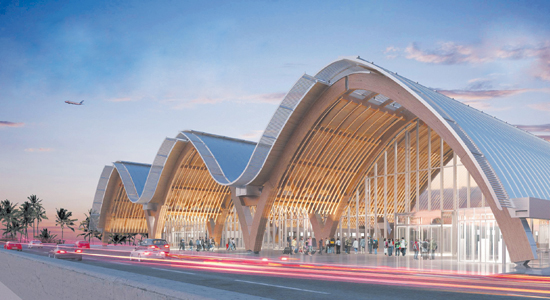 Image Source
Transport Infrastructure
Aside from the air transport that MCIA offers, Mactan is also accessible by land and sea travel. Travelling within the island has been made quick and easy as it connects Mandaue City via two bridges: Osmeña Bridge and Marcelo Fernan Bridge. And because of traffic congestion experienced during rush hour, a third bridge called Cebu-Cordova Expressway (CCLEX) is on the works. This will connect Cordova Town in Lapu-Lapu City and Cebu City.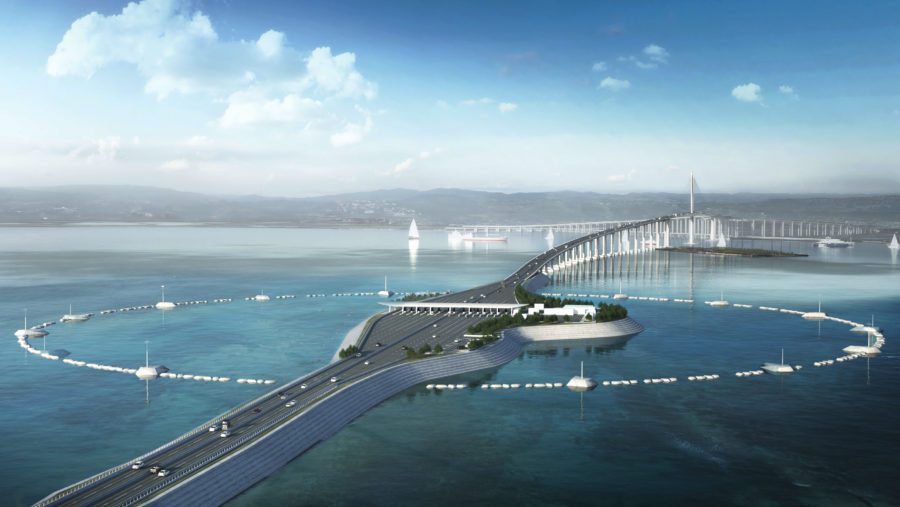 Image Source
Also, travelling to Camotes Island from Mactan is now possible through fast crafts of Jomalia Shipping Lines Mactan located at the Mactan Wharf (same location of Cebu Yacht Club). As of Feb 2018, a one-way ticket costs P400/person on Weekdays and P500/person on Weekends. More info here.
Economy Enabler
Mactan is not only known for industrial businesses but now becoming a hub for quality jobs stimulating the local economy, thanks to the rising BPOs in the area. Upon the completion of The Mactan Newtown Project by Megaworld Corp., it will cater to 150,000 square meters of office space and allow more people in the area to get jobs and generate more income.
Education
Where would you find a place rich in luxury resorts and education all in one radius? Mactan is a very diverse island and Megaworld Corp recently announced that there will also be a school opened in the Mactan Newtown Compound called the Newtown School of Excellence as a result between their partnership with La Salle. (Read more)
The renowned and equipped with state-of-the-art-facilities, the International Academy of Film and Television is also found in Mactan.
Two colleges specializing in Aeronautics is also located in Mactan, namely, Indiana Aerospace University and Philippine State College of Aeronautics.
Tourism – New Hotels
Known for its white beach and rich marine biodiversity, it is no wonder numerous world-class and five star hotels make up the Mactan beach line. According to the Freeman, Dusit International, led by Gokongwei/Robinsons Land Corp. will open a 271-room beachfront luxury hotel-resort at the northern peninsula of Mactan by 2019.
Also, Udenna Corp of Davao-based businessman Dennis Uy will be building a $341 million casino-resort named Emerald Resort and Casino in the prime beachfront property of the island. It will be a venue for premier regional destinations for leisure, gaming and MICE (meetings, inventives, conventions and exhibitions).
Great Place to Live
Apart from the noise Mactan is making now from big investments by listed companies, it will definitely be sought after location for residents both local and foreign. Softouch Property Development Corporation (SPDC) has developments strategically located in Mactan Island. Anami Homes Mactan is located in Brgy. Sudtunggan and there will be a potential development in Babag. SPDC continues to strive and build quality yet affordable homes to address the growing housing needs of the area.